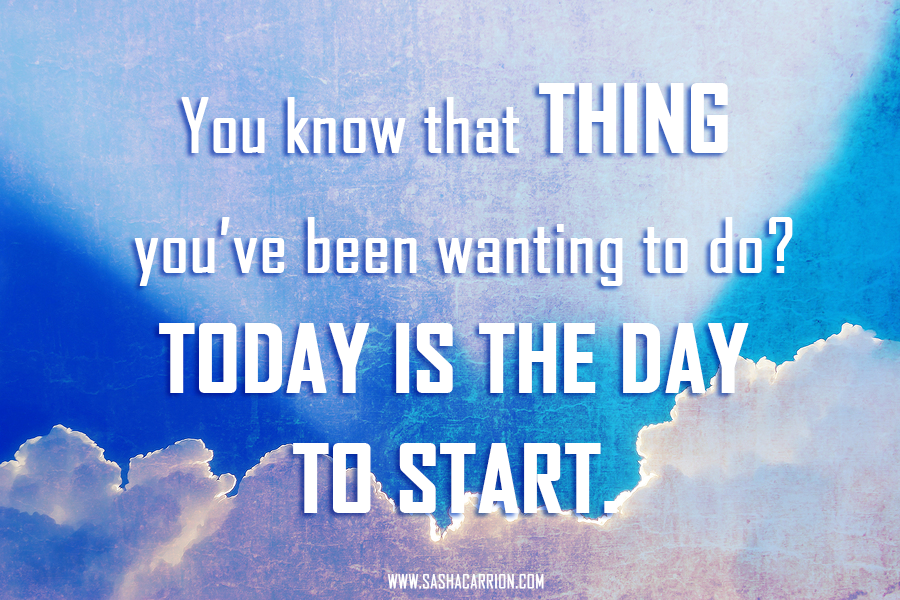 What's your "someday" goal? Is it a big goal, like going back to school, learning a new language, or re-building a relationship? Maybe it's something simple like clearing out a corner in the yard for a vegetable garden, re-painting the guest room, or taking up yoga.
Whatever the kind or size of your goal, it'll never get done with a time frame of "someday."
It's time to move: make a list of the steps you need to take to achieve your goal, then take the first step. Stop waiting for "someday" — today is the day to start.
Need help getting motivated? Call Sasha today!