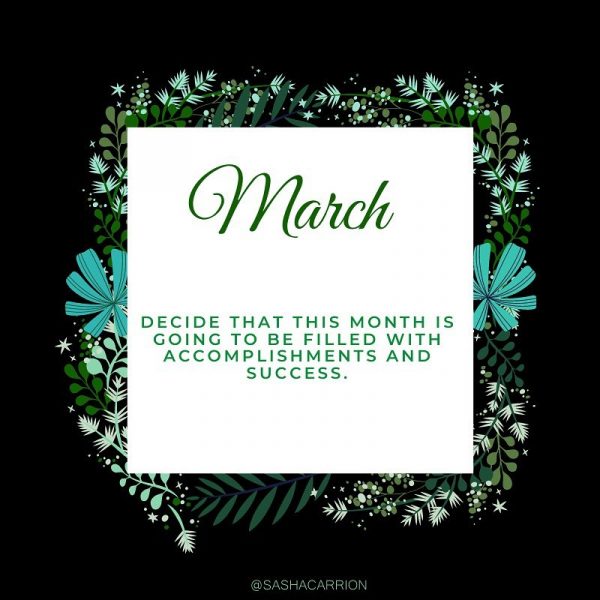 So much of our lives had been put on pause for so long. It's like we went into hibernation.
Spring is drawing closer and in the same way that plants wake up, grow and bloom, it's time to start thinking about the goals we want to accomplish.
Set your intent for this month by thinking of what you want to accomplish and your priorities.
Make this month an excellent one!